Glocal Neighbors
"Glocal Neighbors" is a joint project of the Israeli Center for Digital Art and the Wagenhallen Kunstverien in Stuttgart. The project's aim is to build the foundations for an inter-neighborhood, long term collaboration between Jessy Cohen in Holon and the Nordbahnhof neighborhood in the Rosenstein district in Stuttgart.
During a year in which mutual visits and video conferences will take place, the goal is to establish a mutual database based on both neighborhoods' modes of action.
During the first year of the project, Nordbahnhof neighborhood representatives visited Jessy Cohen between 16-20/12/13.
During this visit the Center held two open events.
On Tuesday, December 17th, 20:00, a lecture by architect Zvi Efrat. The State as a Peripheral Space: A talk about the Israeli architectural policy during the 1950s.
On Thursday, December 19th, 20:00, a presentation by Nordbahnhof's representatives about their activities in the neighborhood. Lukasz Lendsinzki – Umschichten, an artist and architect, Liv Proenneke, neighbourhood resident, Sylvia Winkler and Stpehen Koeperl, artists couple working in the neighborhood's public space, and Kirsten Mayba, a social worker from the neighborhood.
Entrance is free!
The second year will include mutual visits, which are professional visits, each one focuses on a different discipline, allowing the participants to explore their specific field more profoundly. In addition, an international conference will be held at the Center for Digital Art towards the end of the year, and a reader will be published.
The goal is to establish a mutual database based on both neighborhoods' modes of action.
The first Residency visit in Jessy Cohen was during March 2015, in which Kirsten Maiba, a social worker, running a youth center in Nordbahnhof and Antonio Vulcano, who also works in this center.
The first residency visit in Stuttgart was during May 2015, of Merav Twieg and Miri Zwang, social workers from the welfare department in Holon municipality, visited Nordbahnhof and learned about the youth centers and social work that is active there.
The second residency visit in Jessy Cohen, during July 2015, was of artists Aurel Mechler and Julia Heuer. They worked with youth in Mikve Israel boarding school in Holon, creating a grafitti covering one of the buildings wall and tie-dye T-shirts. They also created a giant graffiti painting on the hall walls at the Center for Digital Art, and tie-dye T-shirts with teenagers from the neighborhood.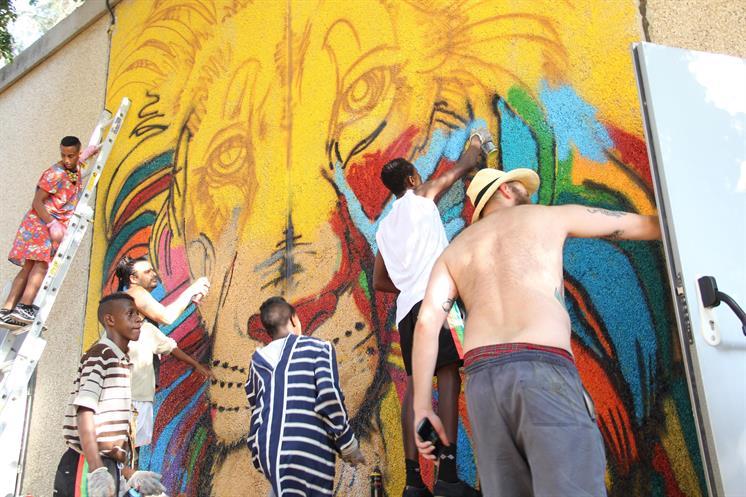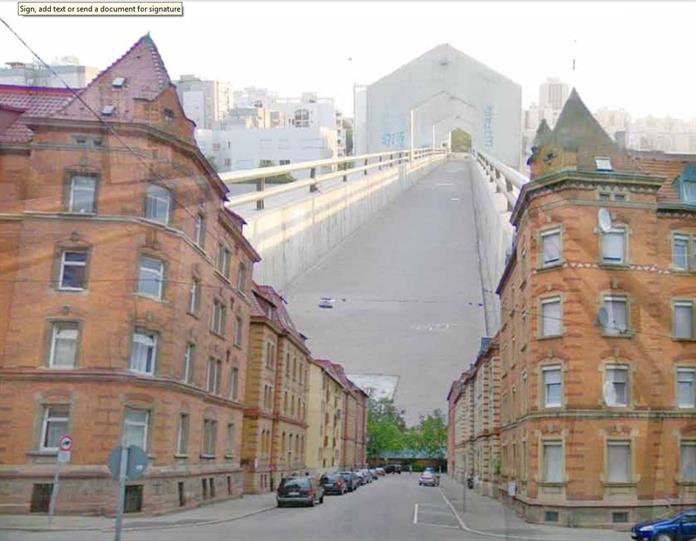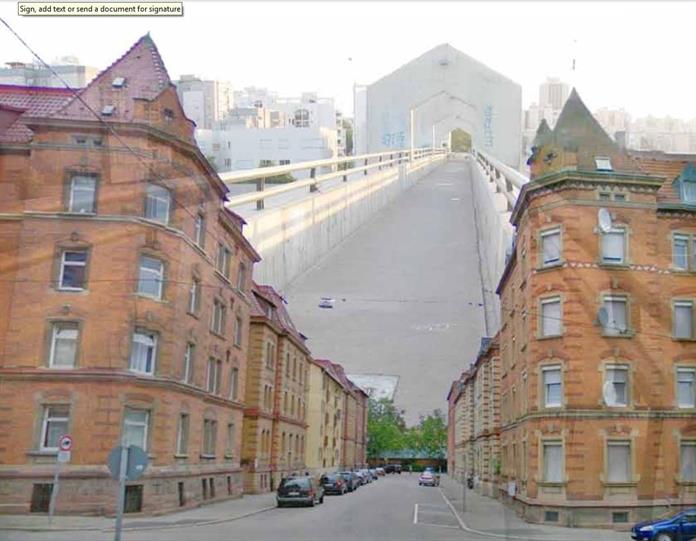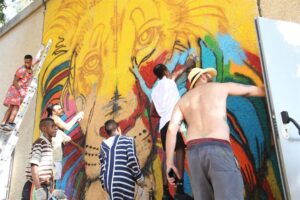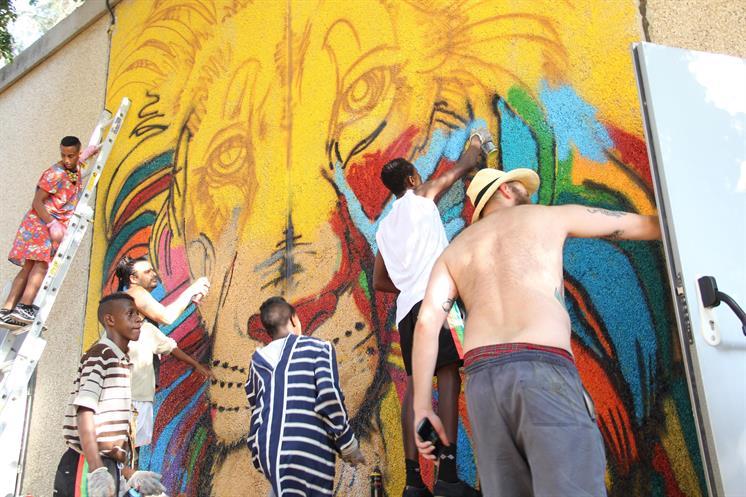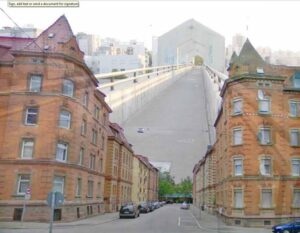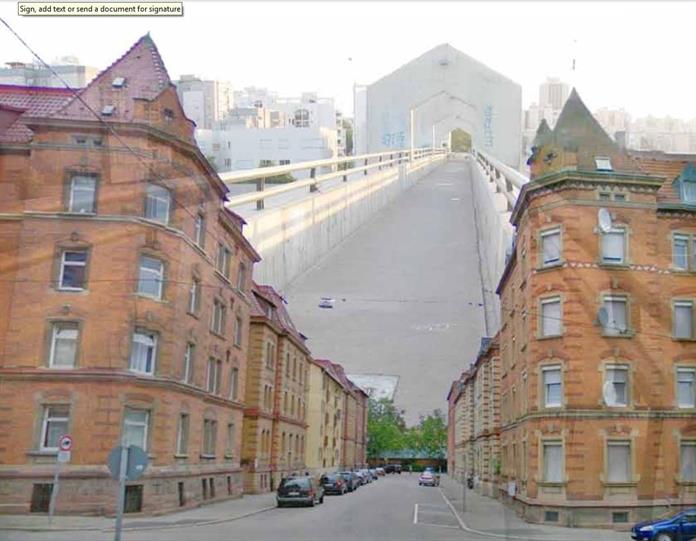 Additional Credits and Supports
The project was supported by a grant from the Stiftung Deutsch-Israelisches Zukunftsforum  | קרן פורום בעתיד גרמניה-ישראל
And with the suport of Goethe-Institute Israel.