Scratch Orchestra – Concert
Duration of Activity:

07/07/2016 - 07/07/2016
The Scratch Orchetra have been meeting regularly since January 2014, guided by Dan Weinstein and Amnon Wolman, and this year also Tom Soloveitzik.
This year's closing concert will take place on Thursday, July 7, 8pm.
The orchestra members will perform the piece "Three Chair Games" by Faye Shapiro.
Participants: Duba Levanon, Ruti Levy, Dina Menahem, Lea Poni, Dorit Pintu, Shosh Charhi, Ada Rahamim, Tzipi Dabach.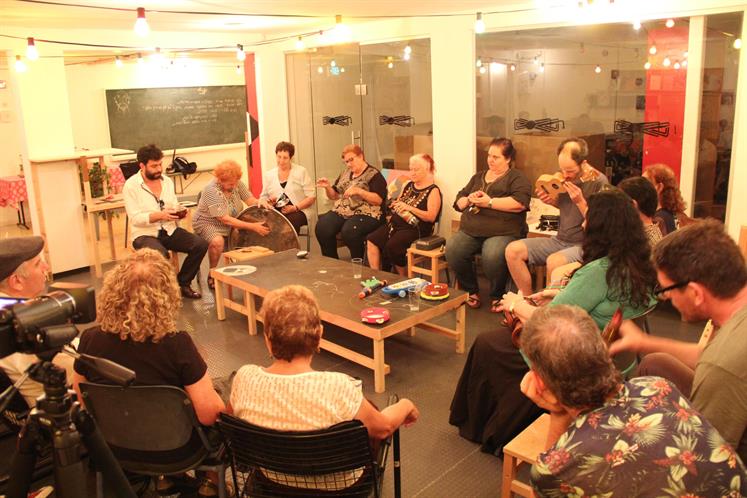 Curators
Amnon Wolman, Dan Weinstein, Faye Shapiro, Tom Soloveitzik
Participants
Ada Rahamim, Dina Menahem, Dorit Pintu, Duba Levanon, Lea Poni, Ruti Levy, Shosh Charhi, Tzipi Dabach