The Scrach Orchestra featuring Annea Lockwood
The Scrach Orchestra and The Center for Digital Art will host the composer Annea Lockwood for her first visit in Israel. During her visit, Locwood will work with the Scrach Orchestra on her new piece Water and Memory commissioned for and dedicated to the Holon Scratch Orchestra that will perform the piece in a world premiere. She will also work with students from the Musrara Experimental Music and Sound Art Program about her piece Monkey Trips, and they will perform it on the same evening.
The pieces will be performed in a concert that will be held at the Center on Saturday, May 27 at 8:30pm.
In Water and Memory (2017), a work commissioned for and dedicated to the Holon Scratch Orchestra, humming, onomatopoeic Hebrew, Hindi and Thai words, small objects from local beaches and individual memories of water evoke this most essential, precious element and its centrality in our lives.
Participants: Julia Almog, Tzipi Dabach, Duba Levanon, Ruti Levy, Dina Menahem, Lea Poni, Dorit Pintu, Shosh Charhi, Ada Rahamim.
Workshop facilitators: Composer Amnon Wolman and cellist Dan Weinstein.
Monkey Trips is based upon the Tibetan Buddhist metaphor of the six states/realms of being which we constantly recreate and assume to be reality, six "different kinds of projections or dream worlds" (Chogyam Trungpa Rinpoche). Each realm is associated with a particular instrument and the piece moves through them successively.
The Improvisation Studio of the Musrara Experimental Music and Sound Art Program:
Nevo Ben Knaan (Bass Klarinet) Itamar Weiner (Synthesizer), Or Rimer (viola) Galia Einey (keyboard, computer), Denis Mashkevich (Ipad) , Yonatan Giron (cello), Hovav Landoy (flute)
Instructor: Tom Soloveitzik
Born in New Zealand in 1939, Annea Lockwood moved to England in 1961, studying composition at the Royal College of Music, London, attending summer courses at Darmstadt and completing her studies in Cologne and Holland, taking courses in electronic music with Gottfried Michael Koenig. In 1973 feeling a strong connection to such American composers as Pauline Oliveros, John Cage, the Sonic Arts Union (Ashley, Behrman, Mumma, Lucier), and invited by composer Ruth Anderson to teach at Hunter College, CUNY, she moved again to the US and settled in Crompond, NY. She is an Emerita Professor at Vassar College.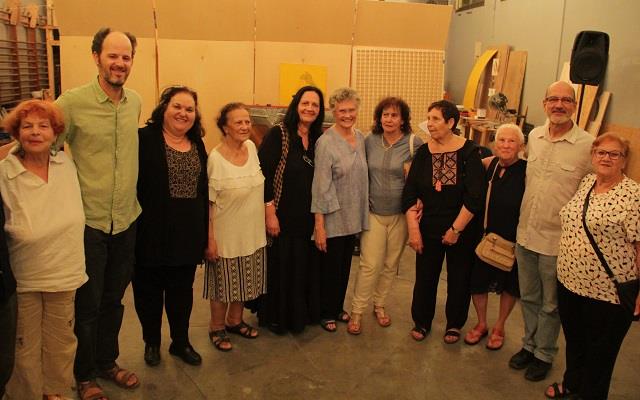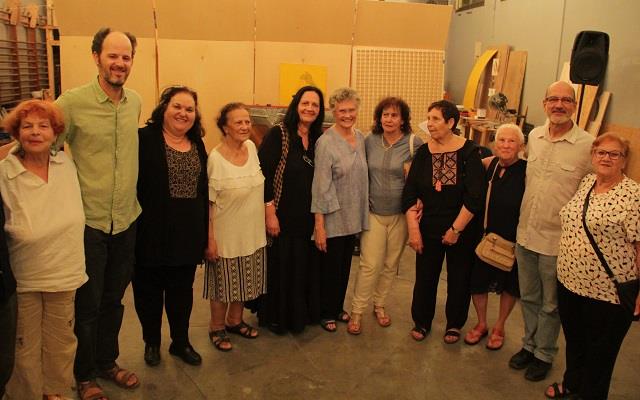 Additional supports and credits